Current News

19 December 2017
Season's Greetings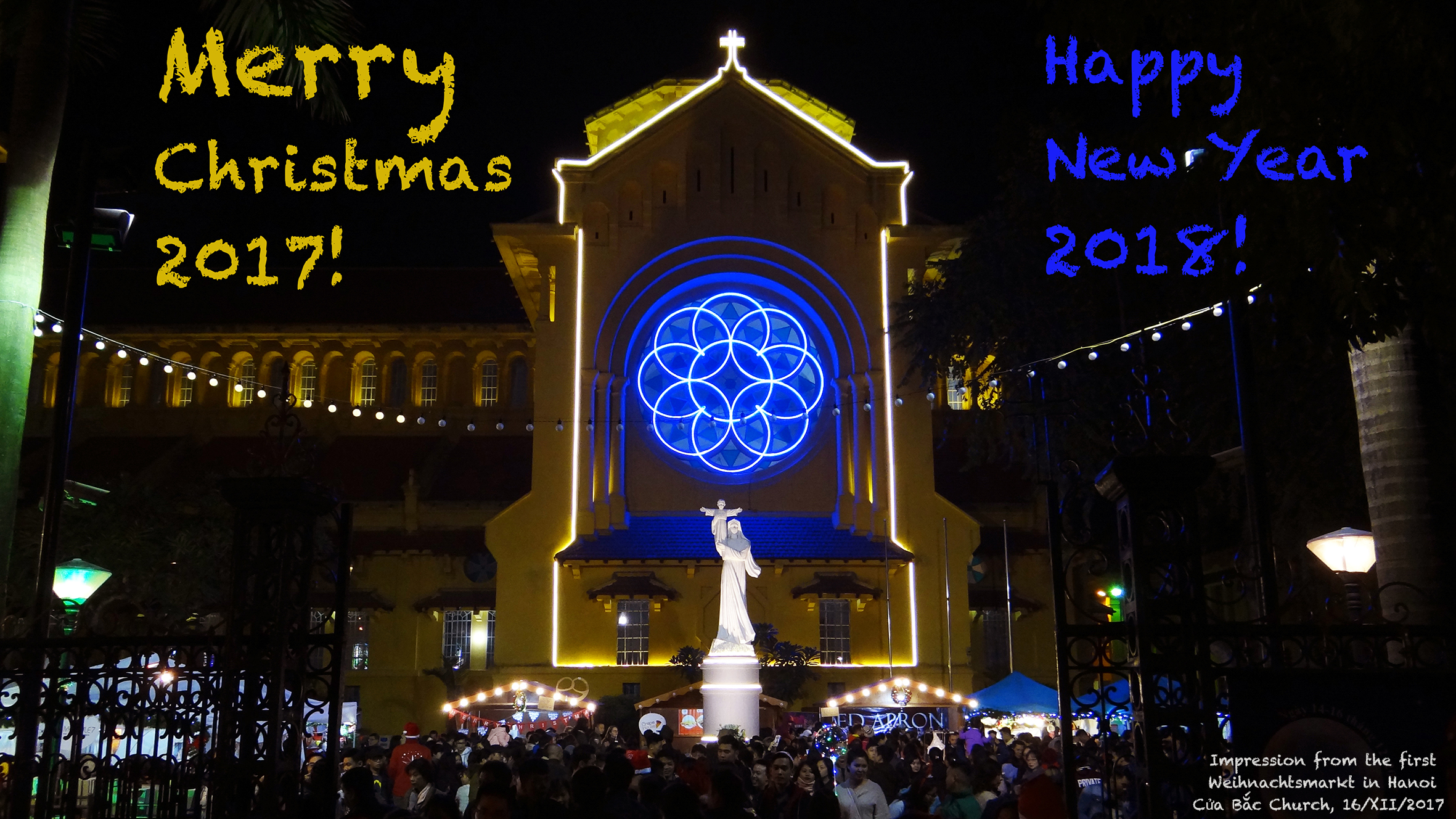 03 November 2017
Issue No. 48 of the peer-reviewed journal Pacific Geographies published
The latest issue of the peer-reviewed journal PACIFIC GEOGRAPHIES has been published.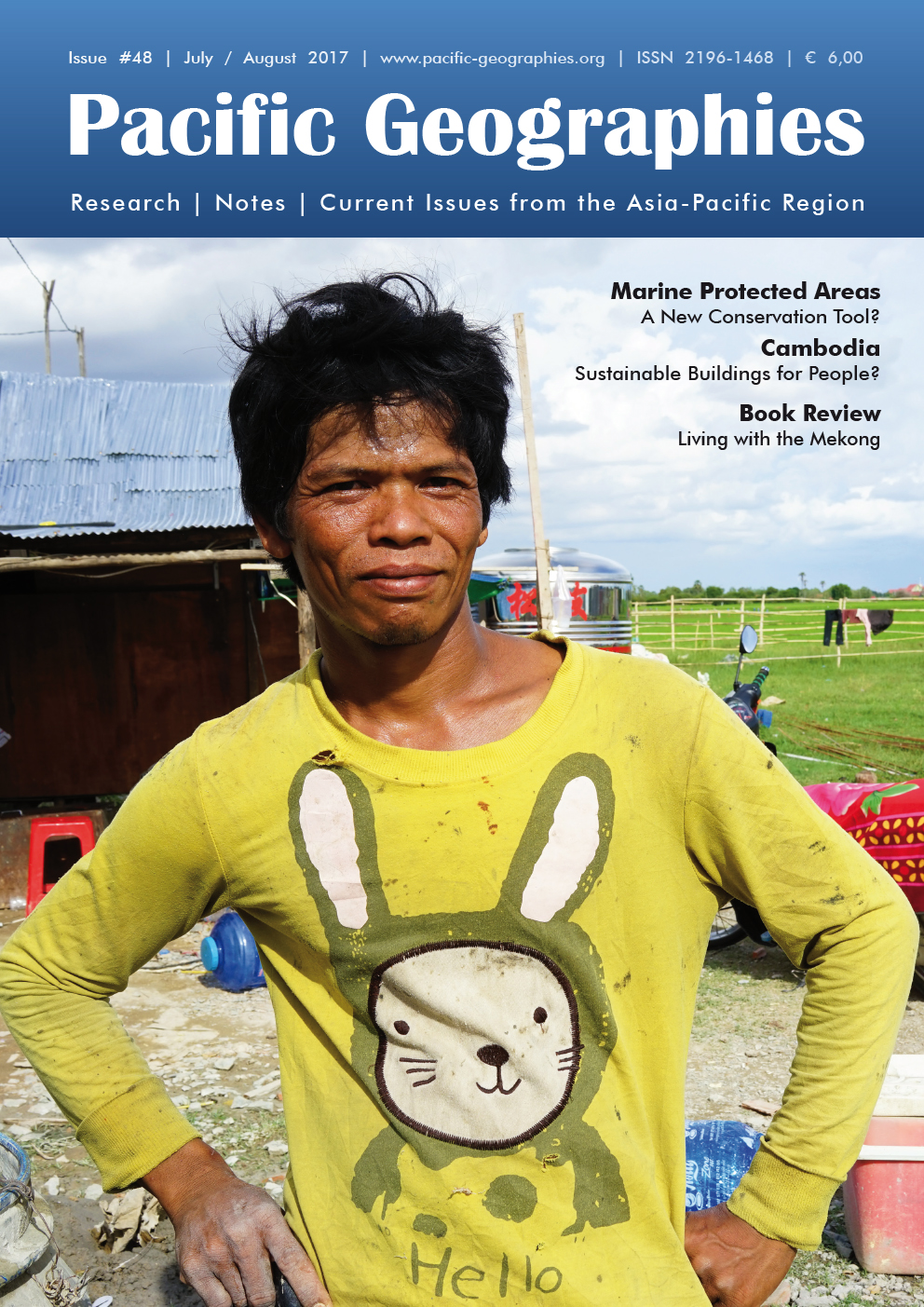 18 October 2017
The Goethe-Institut Hanoi extends an invitation to Hanoians to contribute their photographs to an updated edition of Hanoi Capital City, the photo book that visualizes the dynamic development and abundant cultural life of Hanoi.
The book will be in English and Vietnamese and includes the following chapters:
Hanoi from above
Change over Time (timeline photos from the past 25 years)
Architecture & Housing
People of the City
Urban Transport
Soul of the City
We are seeking images that reflect traditions, contemporary culture and the identity of Vietnam's capital city and this call for contributions particularly applies to chapter six: SOUL OF THE CITY. We encourage you to make use of the upcoming golden autumn in Hanoi City!
In addition to the book publication the Goethe-Institut Hanoi will hold a photo exhibition entitled "My Hà Nội" with photos selected for the SOUL OF THE CITY chapter. The book launching event will be for the Frankfurt Book Fair, the exhibition in early October 2018.
Deadline for submission of photos is December 31, 2017.
Contact of the editor:
waibel_michael@yahoo.de
01 September 2017
Approval of a new research project to promote sustainable buildings in Cambodia
The German Ministry of Education and Research (BMBF) approves the proposal of the project"Sustainable Buildings for People – Enhancing Urban Quality of Life in Cambodia (BuildPeople). Preparation project (support code: 01DP17053). I am leader of the consortium and guiding the work packages "policies / institutional & legal context" and "coordination & communication". Consortium partners are the Department of Environmental Psychology, Madgeburg University (Dr. Anke Blöbaum / Prof. Dr. Ellen Matthies) doing the work package "behaviour change", the Institute for Lightweight Structures and Conceptual Design (ILEK) at Stuttgart University (Jun.-Prof. Dr. Dirk Schwede) doing the work package "sustainable buildings", the SME "Eble Messerschmidt Partner (EMP)" doing the work package "sustainable neighbourhoods", the Eberswalde University for Sustainable Development (Prof. Dr. Jan-Peter Mund) doing the work package "urban green" and the SME "Institute for Climate and Energy Concepts (INKEK)" (Prof. Dr. Lutz Katzner / Sebastian Kupski) doing the work package "urban climate".
This is an overview of the German consortium partners and the work package responsibilities.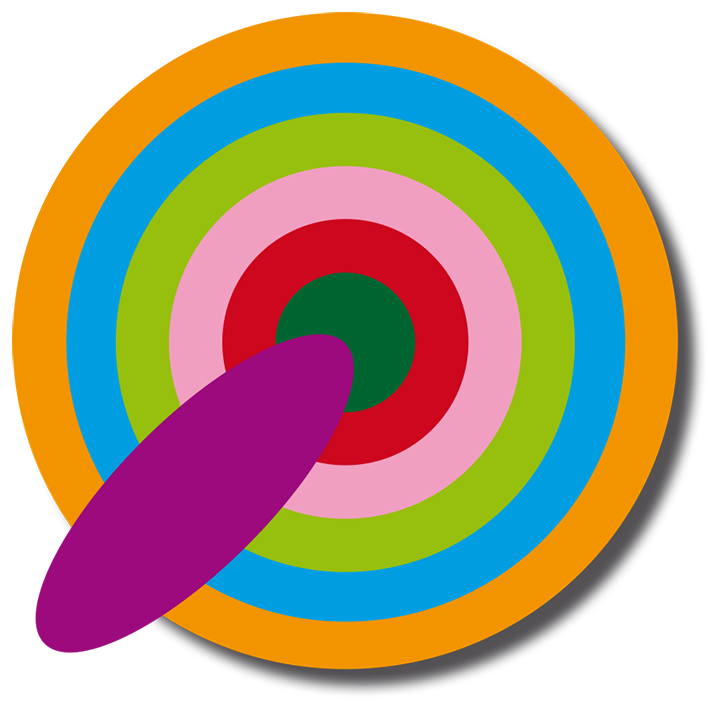 Please download our project information leaflet.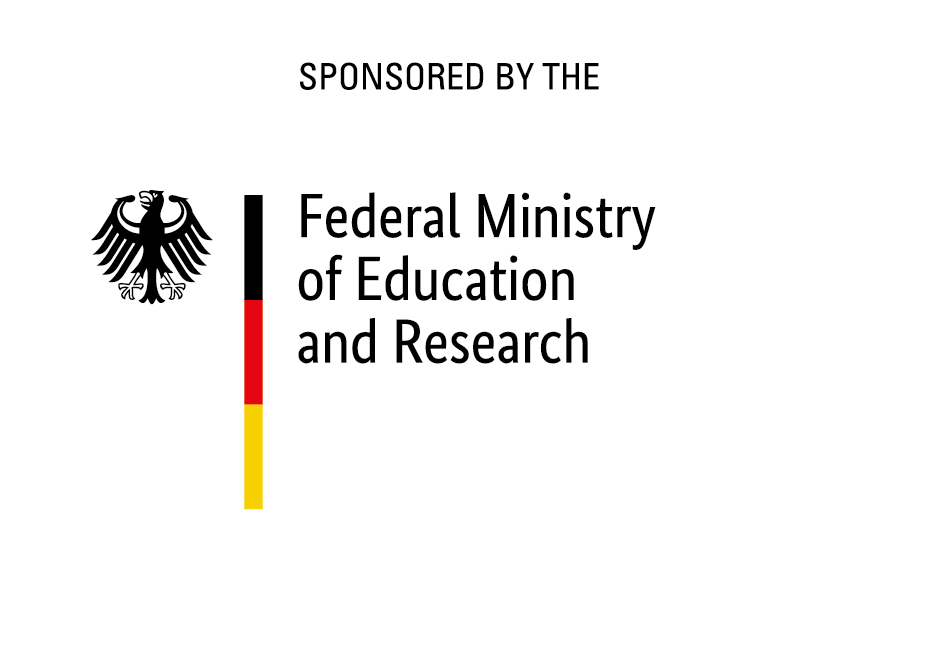 19 July 2017
Issue No. 47 of the peer-reviewed journal Pacific Geographies published
The latest issue of the peer-reviewed journal PACIFIC GEOGRAPHIES has been published.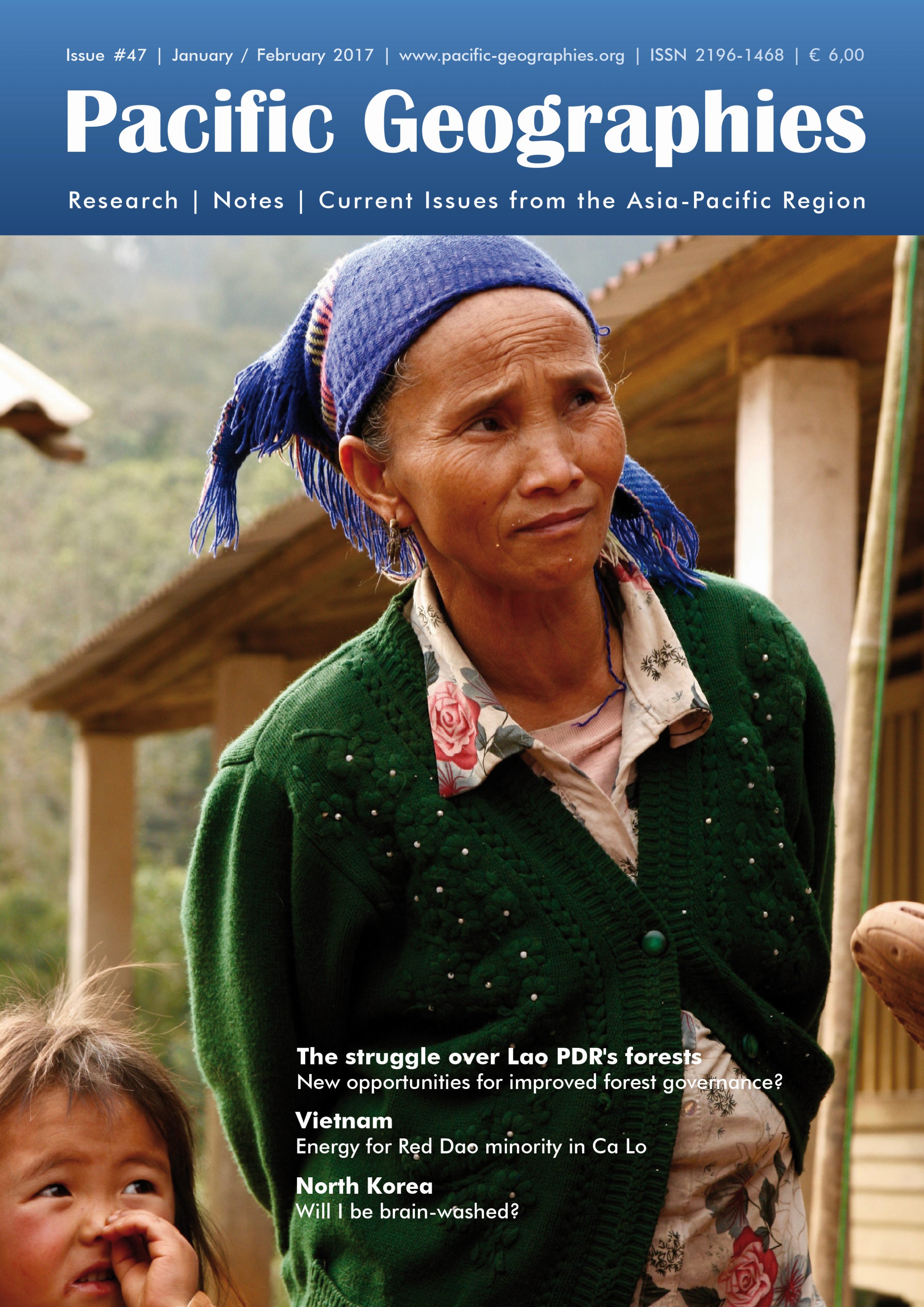 07 June 2017
Facelift of web-sites of Pacific Geographies (PG) and of Association of Pacific Studies (APSA e.V.)
The web-site of the peer-reviewed journal PACIFIC GEOGRAPHIES and of the non-profit Association of Pacific Studies (APSA e.V.) received a facelift and can now be administred via a modern content management system.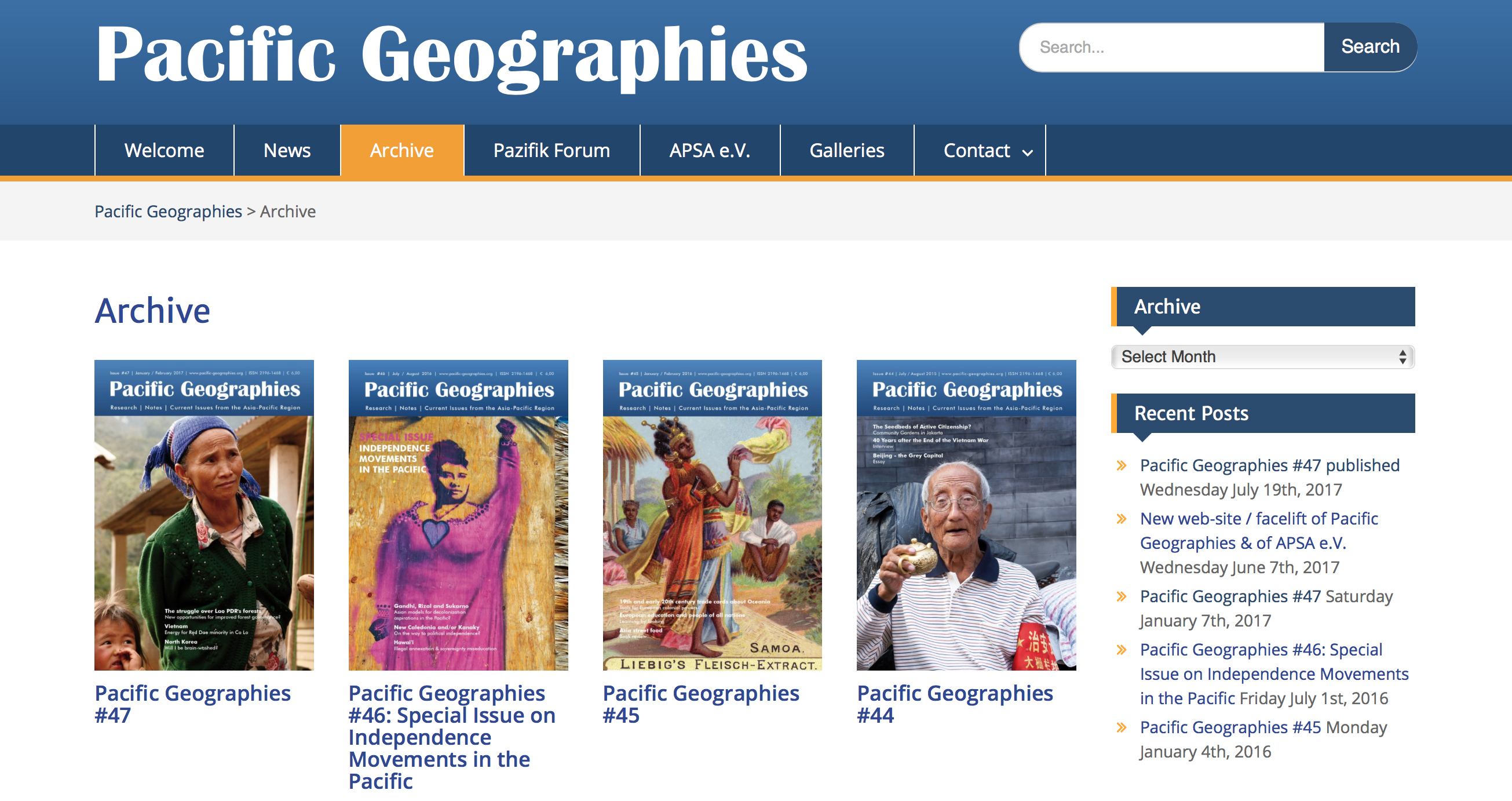 25 April 2017
Workshop in the context of the BMBF funded project "Climate-Adapted Material Research for the Socio-Economic Context of Vietnam (CAMaRSEC)"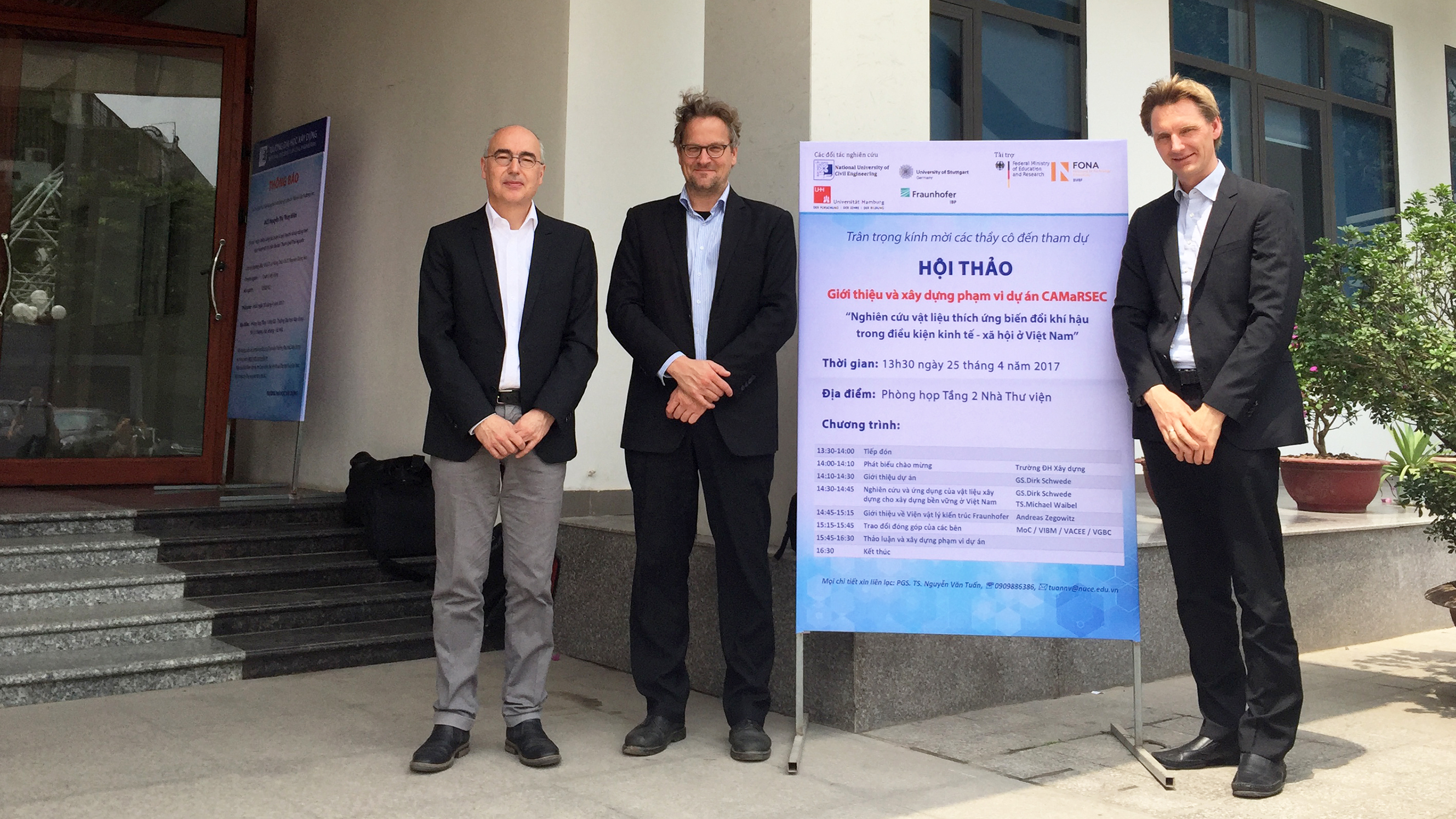 Group picture together with Dr. Dirk Schwede (Stuttgart University) and Andreas Zegowitz (Fraunhofer IBP, Stuttgart) at National University of Civil Engineering (NUCE), TP. Hà Nội, Việt Nam.
16 March 2017
Lauching event of new book publication "Phnom Penh: CAPITAL CITY"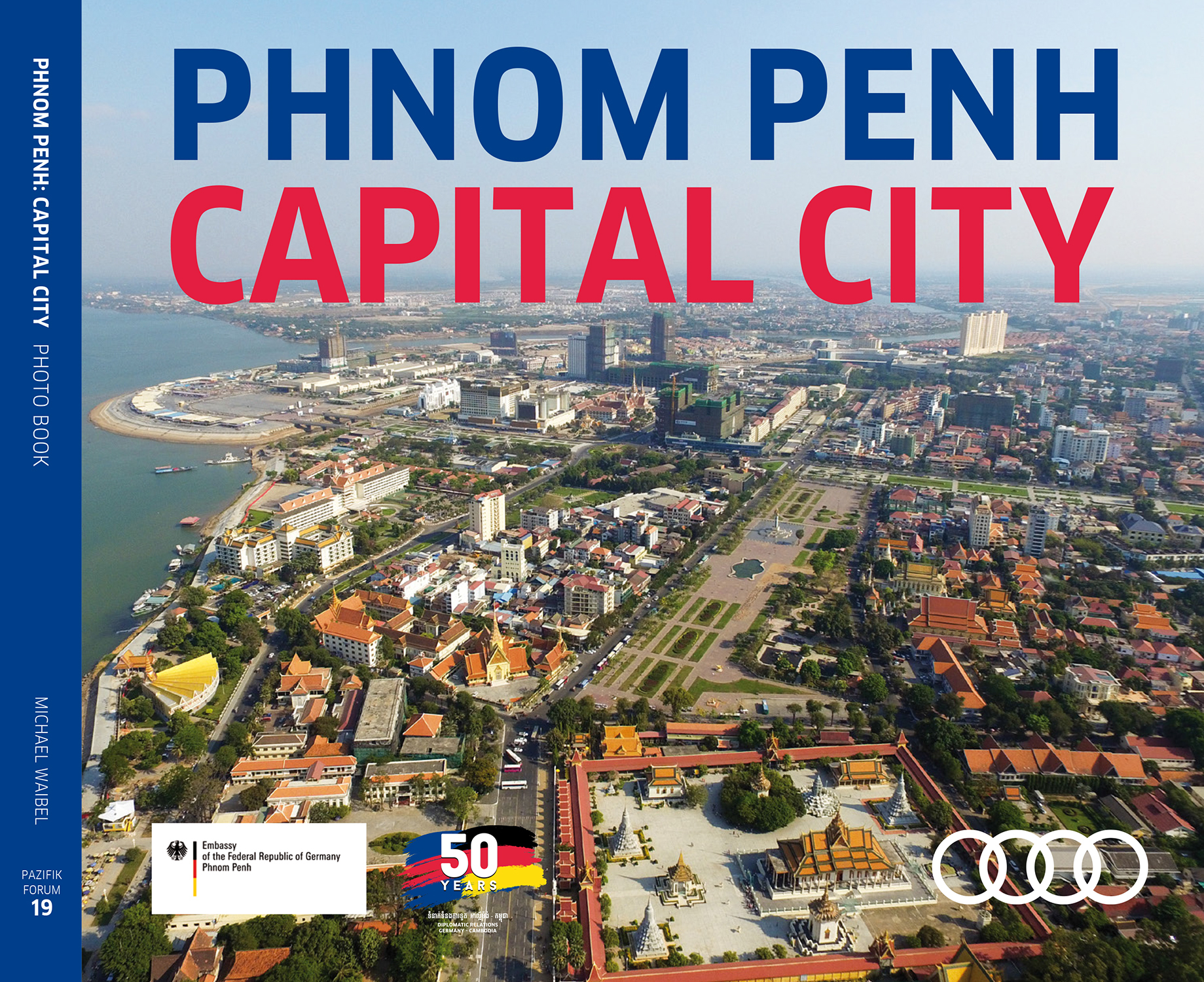 Photo book "Phnom Penh: CAPITAL CITY", direct link to:
06 March 2017
25 January 2017
Poster Exhibition 2017: Results of Field Trip "Sustainable Development & Climate Change in Vietnam & Cambodia"
This poster exhibition is showing the results of the field trip "Climate Change and Sustainable Development in Vietnam & Cambodia" during summer term 2016. The field trip took place from 18 September 2016 – 04 October 2016. The sites visited have been Ho Chi Minh City, Vietnam's first mega city and its most dynamic and most globalised urban space, Phnom Penh, Cambodia's capital city, the Mekong Delta, the rice bowl of Vietnam, and Phu Quoc which shall be developed into a major tourism hub of Southeast Asia. All those areas have in common that they already are and will be even more affected by global climate change including extreme weather events. Altogether four working groups investigated aspects of adaptation, mitigation, urban livability and sustainable tourism in cooperation with students from Faculty of Geography of Ho Chi Minh University of Social Sciences and Humanities.
The exhibition will be shown from 26 January till 10 February 2017 at the ground floor of the Department of Geography at Göttingen University.
07 November 2016
Poster Exhibition: Chinatime Hamburg 2016: Chinas Metropolen im Wandel: Die Zweite Transformation (变化中的中国都市) – 7th updated edition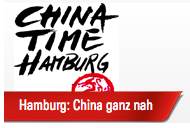 Die Ausstellung ist Bestandteil der Veranstaltungsreihe "Chinatime Hamburg 2016", organisiert vom Senat der Freien und Hansestadt Hamburg. Sie wird am Geomatikum der Universität Hamburg (Bundesstr. 55, 20146 Hamburg) vom 7. November bis 2. Dezember 2016 ausgestellt.